Friday to Sunday


11th Step Silent Retreat


"Sought through prayer and meditation to improve our conscious contact with God as we understood Him …"
REDEMPTORIST RENEWAL CENTER
$270 double, $325 private, $130 commuter
All inclusive: accommodations, meals and program sessions
About the Retreat

Bill W. states "We found the Great Reality deep down within us. In the last analysis, it was only there He may be found." Thomas Keating uses the "Inner Room" as a metaphor for the practice of Centering Prayer. This silent retreat will provide some practical tools to deepen our 11th step by opening us to silence and listening.


About the retreat leader Fr. Bill Sheehan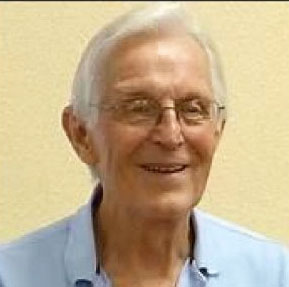 Fr. Bill Sheehan has led many 12 Step retreats and has taught Centering Prayer and the Welcoming Prayer practice as methods to dismantle the false self system and the emotional programs that we have depended on in our addictive behaviors and have carried over into recovery. He currently leads retreats with emphasis on prayer and contemplation and not on any religious belief.
About Centering Prayer

For those who live by the 12 Steps found in AA, Al-Anon, and other 12 step programs, a Centering Prayer practice can be a key support system in the process of recovery and transformation. Centering Prayer can help deepen our application of the 12 Steps through daily immersion in prayer and meditation. The practice of Centering Prayer, and the spiritual, historical and psychological basis of it, is described and elaborated in several of Thomas Keating's books, including: Open Mind, Open Heart, Invitation to Love, and Divine Therapy and Addiction.

---

ONE PERSON IN SINGLE STANDARD ROOM - $325
ONE PERSON IN STANDARD DOUBLE ROOM - $270
TWO PERSONS IN ONE STANDARD DOUBLE ROOM - $ 270 per person
COMMUTERS (no lodging but includes all meals) - $130 per person
*Cost covers all food and lodging for weekend


---
For more information on the retreat, contact:
David D.
480-980-0135
Therese W.
602-327-8293
t

This email address is being protected from spambots. You need JavaScript enabled to view it.
Retreat is supported by Contemplative Outreach of Phoenix, a non-profit organization.

Retreat team includes:Dave M., Tina M., Dave D., Therese W., Diane S., Jan D., & Karen K.